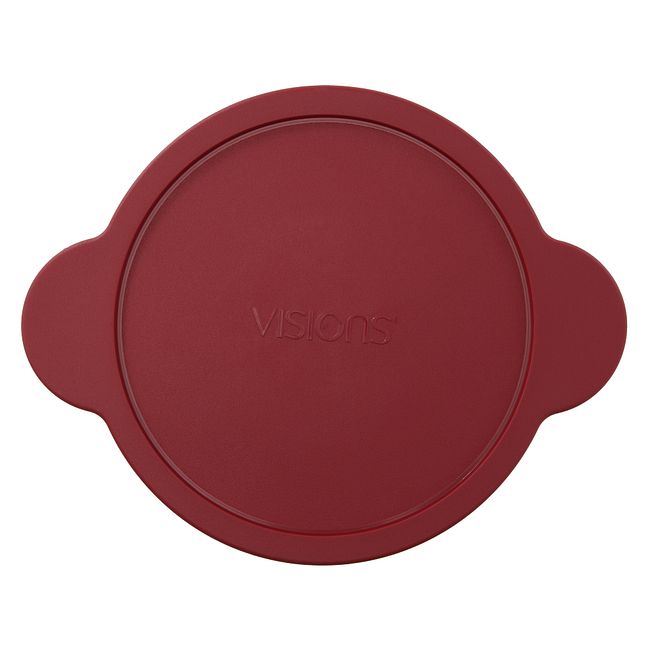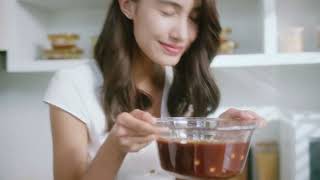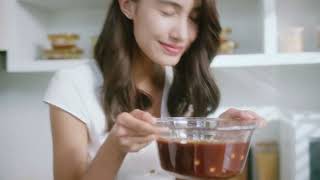 Visions® Plastic Lid for 2.35-liter (2.5-quart) Versapot
Turn your stewpot into airtight, spill-proof storage with this durable lid.
US $1.13

was $4.50
In Stock
Product Details
To keep foods fresh, use this lid to turn your Visions 2.5-quart Versapot into airtight storage in the fridge or freezer. The durable plastic has a tight fit that prevents drips and spills, and the side handles make it simple to unseal later.
Fits Visions® 2.35L (2.5-qt) Versapot
BPA-free plastic lid is top-rack dishwasher, freezer and microwave safe
Made in the U.S.
2-year limited warranty
Dimensions
8.75'' diameter
*All measurements are approximate.
Visions® Use & Care
COOKWARE
VISIONS cookware is different from other cookware. It is made of a see-through glass ceramic material that withstands temperature extremes. This cookware:
Can be used on the rangetop, in the oven or microwave, or under the broiler (without cover).
Can be used for cooking, serving, refrigerating, freezing, reheating, and thawing.
COVERS
Note the differences between covers and cookware. PYREX® brand glass covers:
Can be used on VISIONS cookware for rangetop applications, in a preheated oven, in the microwave, refrigerator or freezer. Plastic Microwave/Storage Covers (available for some items)
Use plastic covers, according to the Use and Care directions printed on them.
IMPORTANT ALL GLASS AND GLASS-CERAMIC MATERIALS CAN BE BROKEN and care should be taken in handling. Accidental breakage from impact is not covered by warranty.
WARNINGS!
FAILURE TO FOLLOW THESE INSTRUCTIONS MAY CAUSE IMMEDIATE OR LATER BREAKAGE, WHICH CAN RESULT IN PERSONAL INJURY OR PROPERTY DAMAGE.
PYREX® brand glass covers can break from direct heat.
DO NOT place cover directly on range-top burner, under a broiler, under a microwave browning element, in a toaster oven, on or near any direct heat sources.
Discontinue use of any covers accidentally used in this manner even if they do not look damaged.
Hot PYREX brand glass covers can break if cooled suddenly.
Handle with dry pot holders, do not use wet cloths.
Set on dry, heat-protective surface for gradual cooling.
DO NOT set on cold surface: let cover cool before washing, refrigerating, or freezing.
Chips, cracks or deep scratches weaken cookware and covers. Weakened cookware can break during use.
Follow care and storage instructions to avoid chips, cracks, and scratches due to nesting, hitting rims, using metal utensils, and accidental impact.
Handles and rims may get hot during use. Fingers and hands may be burned. ALWAYS USE POT HOLDERS.
DO NOT USE any glass product for deep fat frying. NEVER attempt to deep fat fry in a microwave oven. Temperature of fat cannot be controlled.
DO NOT use or repair broken, chipped, or deeply scratched cookware.
Table, counter, wooden cutting board, and other surfaces may be burned or scorched if hot product is placed directly on surface. Use protective surface.
DO NOT use to make candy or caramelize sugar; these cool at different rates from the cookware and may cause it to break.
DO NOT use to pop popcorn - popcorn will not pop, and the cookware may eventually get very hot.
DO NOT heat empty cookware in microwave oven.
COOKING TIPS FOR RANGETOP USE
VISIONS® cookware works best on top of the range with foods which are stirred, sautéed, or have liquid as a cooking medium. Follow these guidelines:
When cooking vegetables, potatoes, or pasta, boil water first, then add food slowly to boiling water.
For anything other than boiling water, use a LOW to MEDIUM heat; too much heat causes food to stick or burn.
When browning or sautéing, use no more than 1/4 oil or shortening.
Place food off center in skillet, as center area stays cooler and food will not brown as well there.
Once food has started to cook or boil, lower heat for gently frying, sautéing, or simmering.
CARE AND STORAGE
Store separately if possible. Otherwise, stack carefully, by inverting the lids and stacking similar smaller pieces on top. If stacking is not possible, nest pots, placing cloth or towel between them.
Visions® Warranty
FULL TEN YEAR WARRANTY
VISIONS® COOKWARE Corelle Brands promises to replace any VISIONS cookware that breaks from hot or cold temperatures within ten years from date of purchase.
FULL TWO YEAR WARRANTY - GLASS COVERS In addition, Corelle Brands promises to replace any glass cover accompanying your VISIONS® cookware that breaks from heat within two years from date of purchase.
FULL ONE YEAR WARRANTY - PARTS Any part with manufacturing defect will be replaced without charge within one year from date of purchase.
Accidental breakage from impact is not covered by warranty, nor is scratching, discoloring or other deterioration of the nonstick surface.
Incidental and consequential damages are expressly excluded from this warranty. Some states do not allow the exclusion or limitation of incidental or consequential damages, so the foregoing limitation or exclusion may not apply to you.
For these warranties to apply, the owner must follow all of the Use and Care instructions provided with the product. Should a warranty problem develop, contact the Corelle Brands Customer Care Center explaining what happened.
KEEP THE PRODUCT. You may be asked to return it. These warranties give you specific legal rights. You may also have other rights which vary from state to state in the United States. VISIONS® is a registered trademark of Corelle Brands, Inc. PYREX® is a registered trademark of Corning Incorporated, Corning, NY used under license by Corelle Brands, Inc. Rosemont, IL.